AUGUST 11-25, 2019
Interested in the South Africa Hunt? Give us a call or stop by for information. OUR 2019 HUNT WAS A HUGE SUCCESS…See photos below. Next one will most likely be in 2021, but let us know if you have interest.
We have secured an incredible price for a 10-day, 10-animal package. For less than $8,000 you can experience the hunt of a lifetime! That's right, for less than the average elk hunt you can take 10 animals in the heart of South Africa. Price includes food, lodging, in-country transportation, your own personal guide, tracker, and skinner. Bring a non hunting companion (wife, son, daughter, friend) for only $1750.
10-animal package includes:
Kudu

Warthog

Black or Blue Wildebeest

Impala

Mountain Reedbok

Common & Black Springbuck

Steenbok

Blesbok

Gemsbok
Call Richard at 205-349-3015 or Colby at 205-454-0623 or contact us (click here) for more information regarding our next South African Safari.
SLIDESHOW GALLERY FROM OUR 2019 SOUTH AFRICA HUNT WITH ANDRI FOX SAFARIS.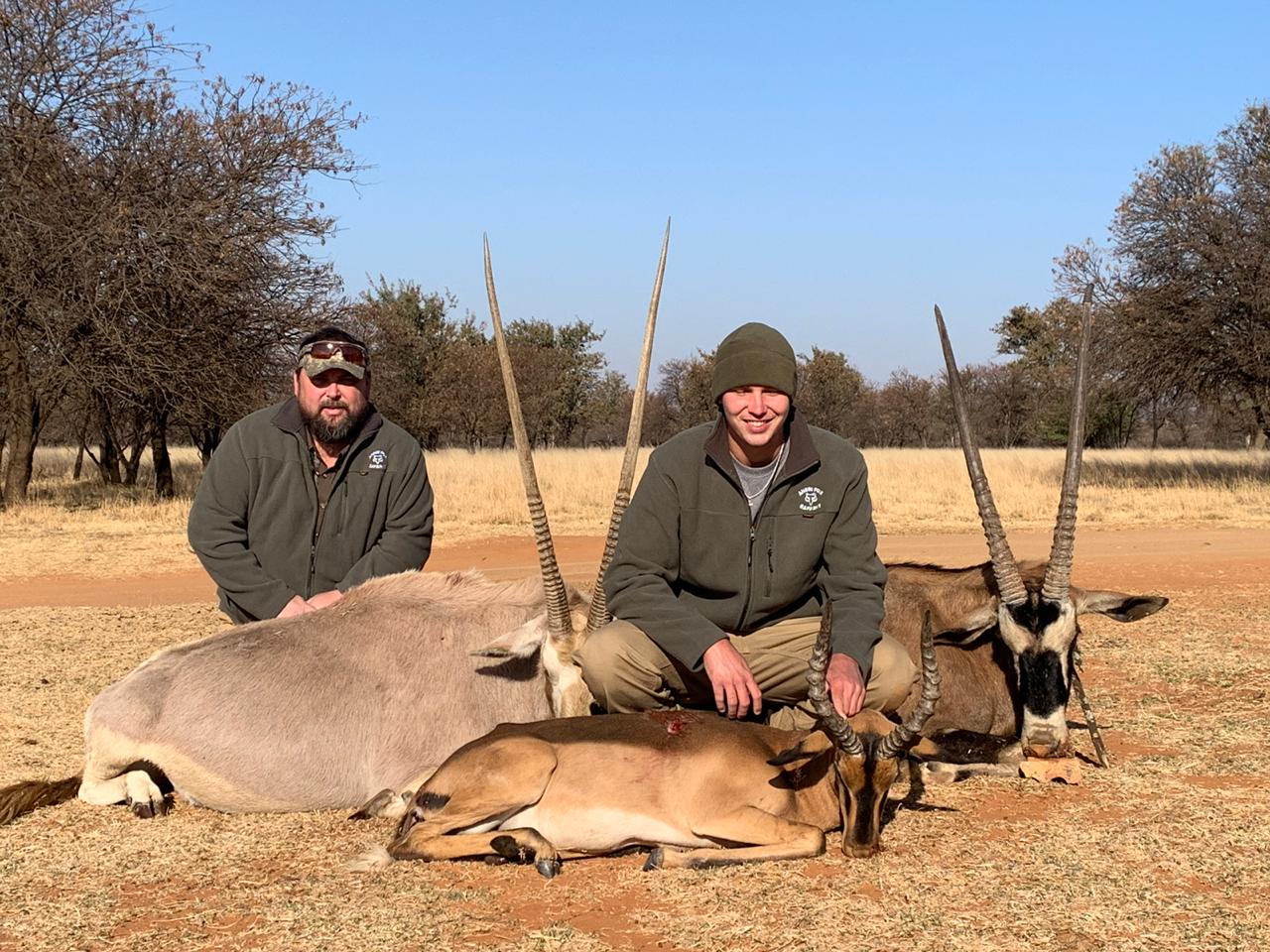 Jason, Golden & Red Gemsbok/Trace, Saddleback Impala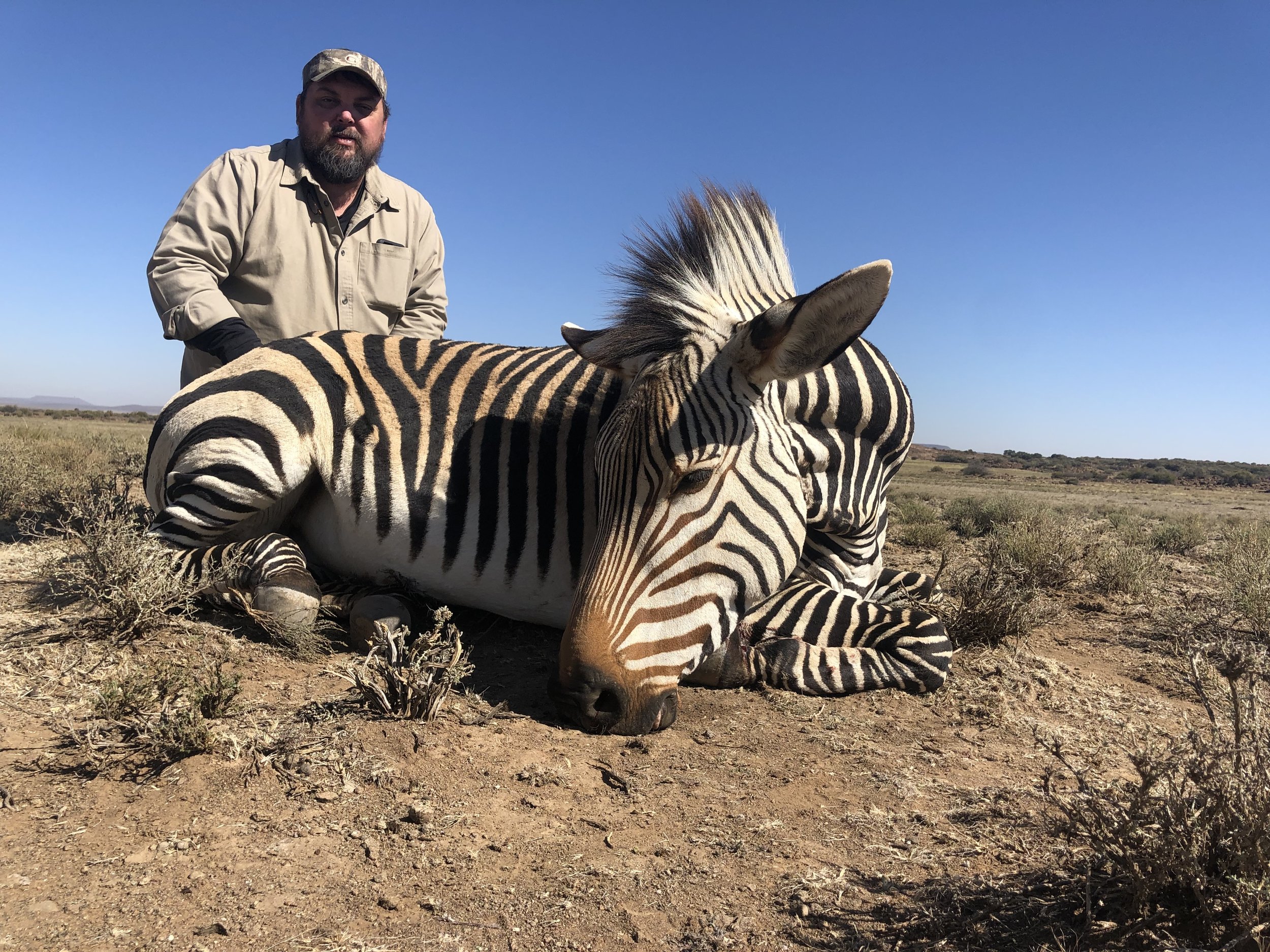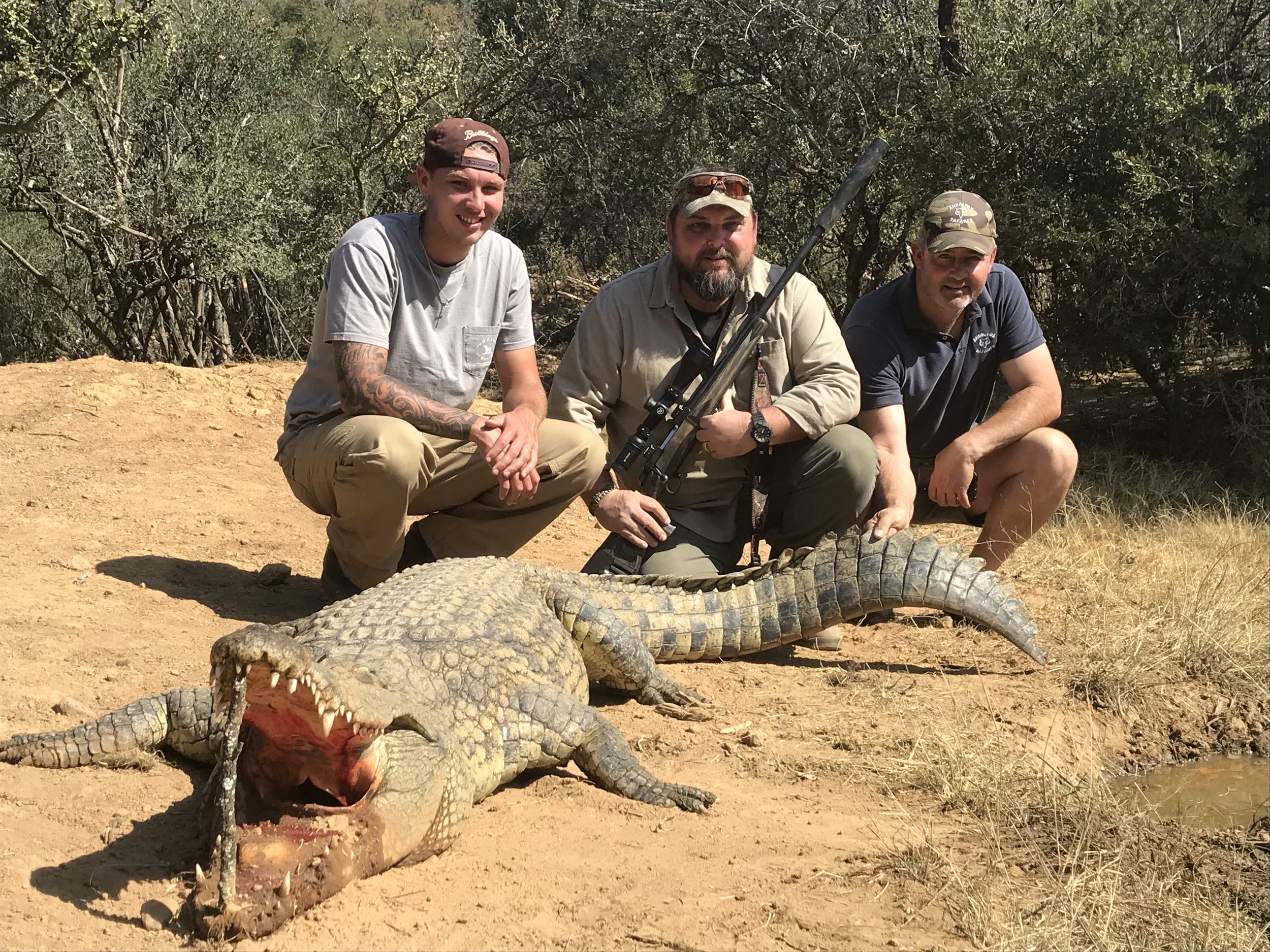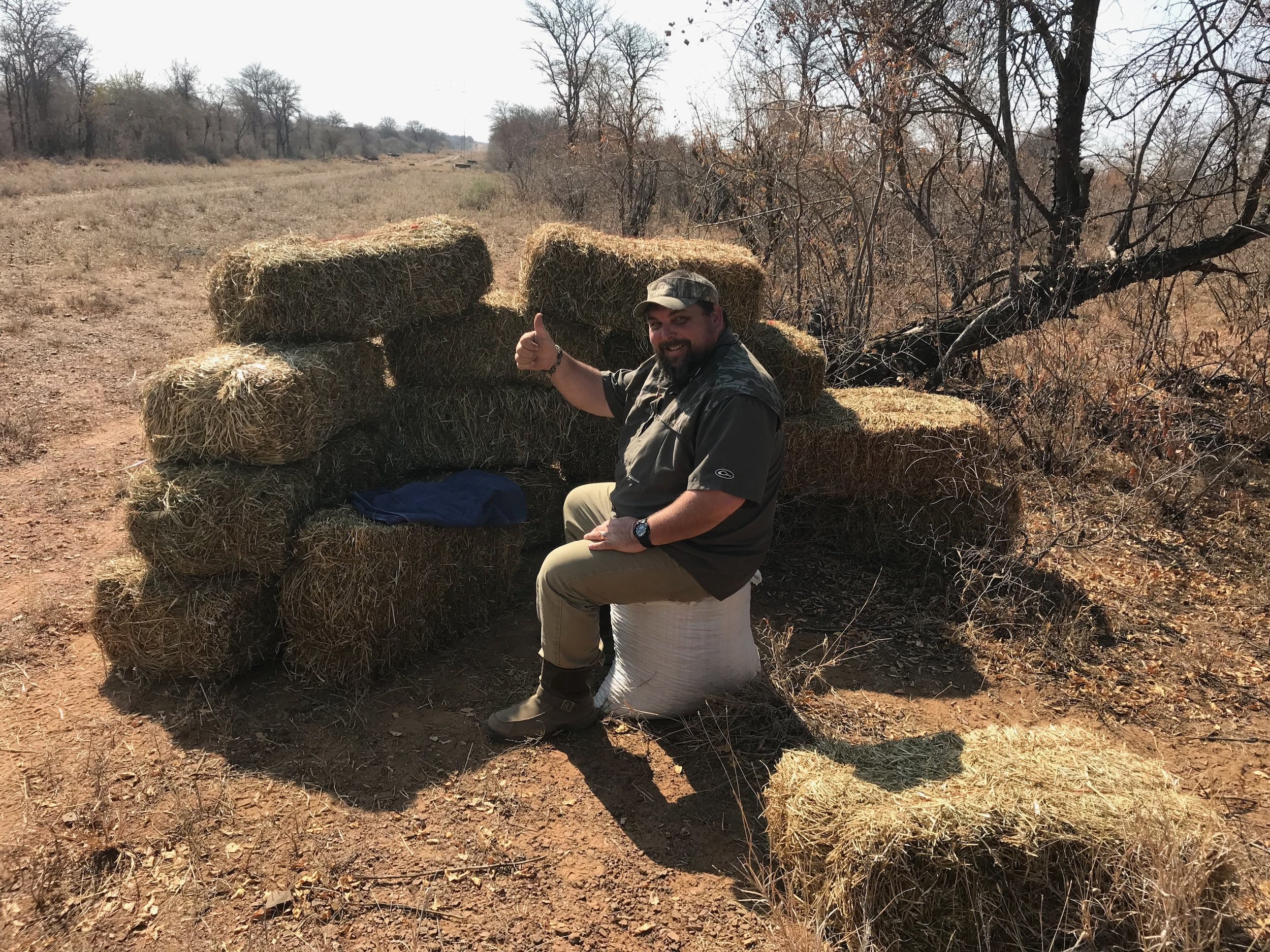 Jason Greene in Kudu Blind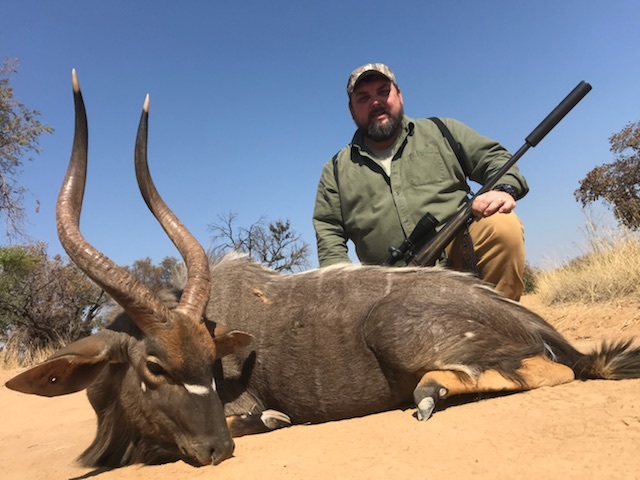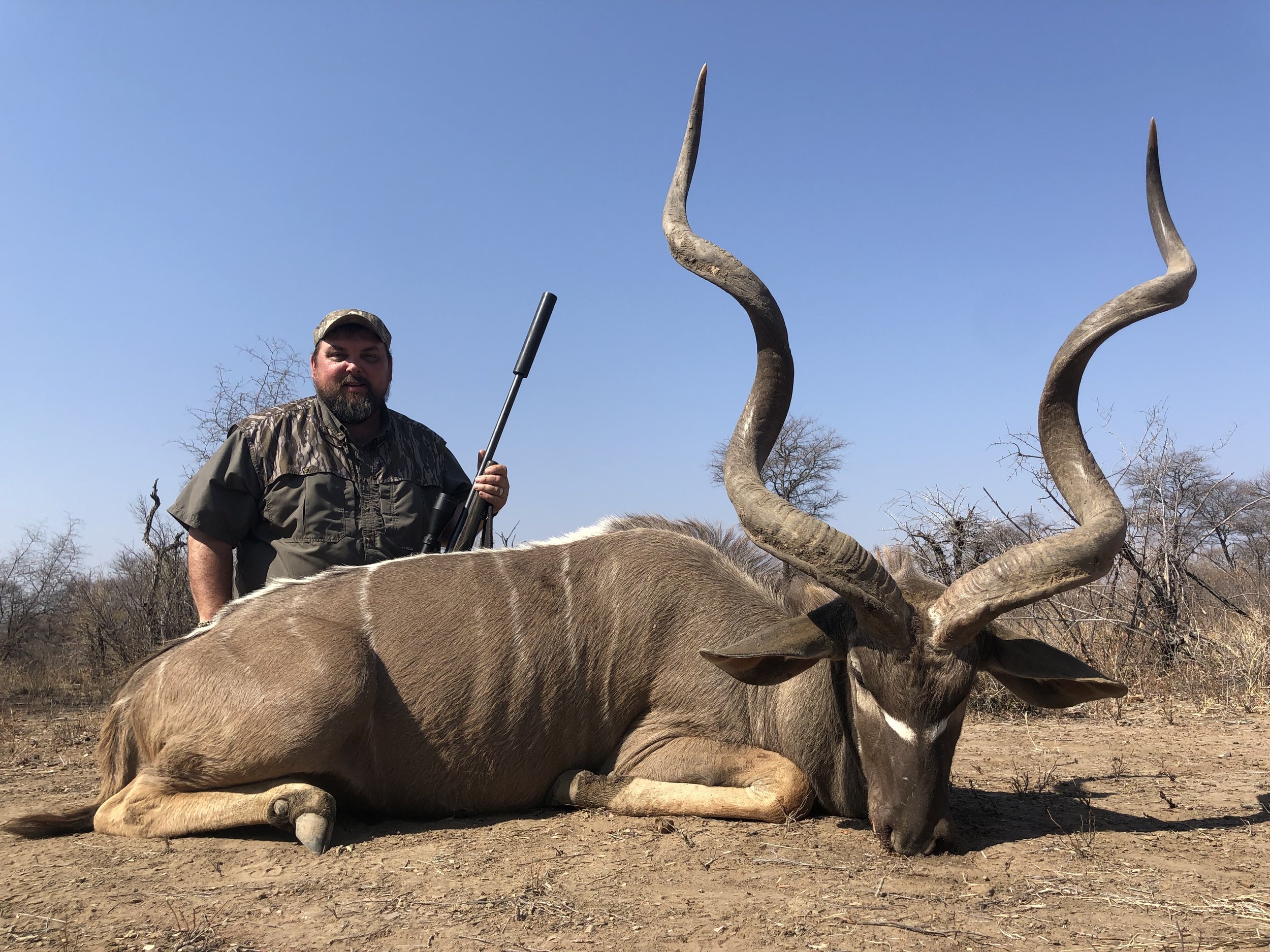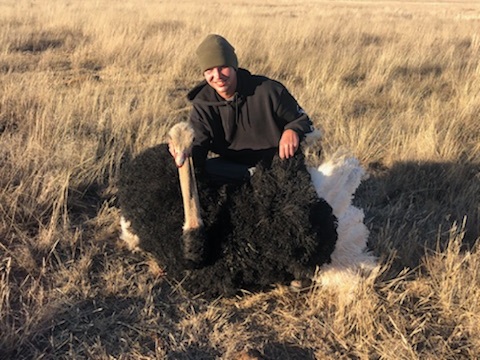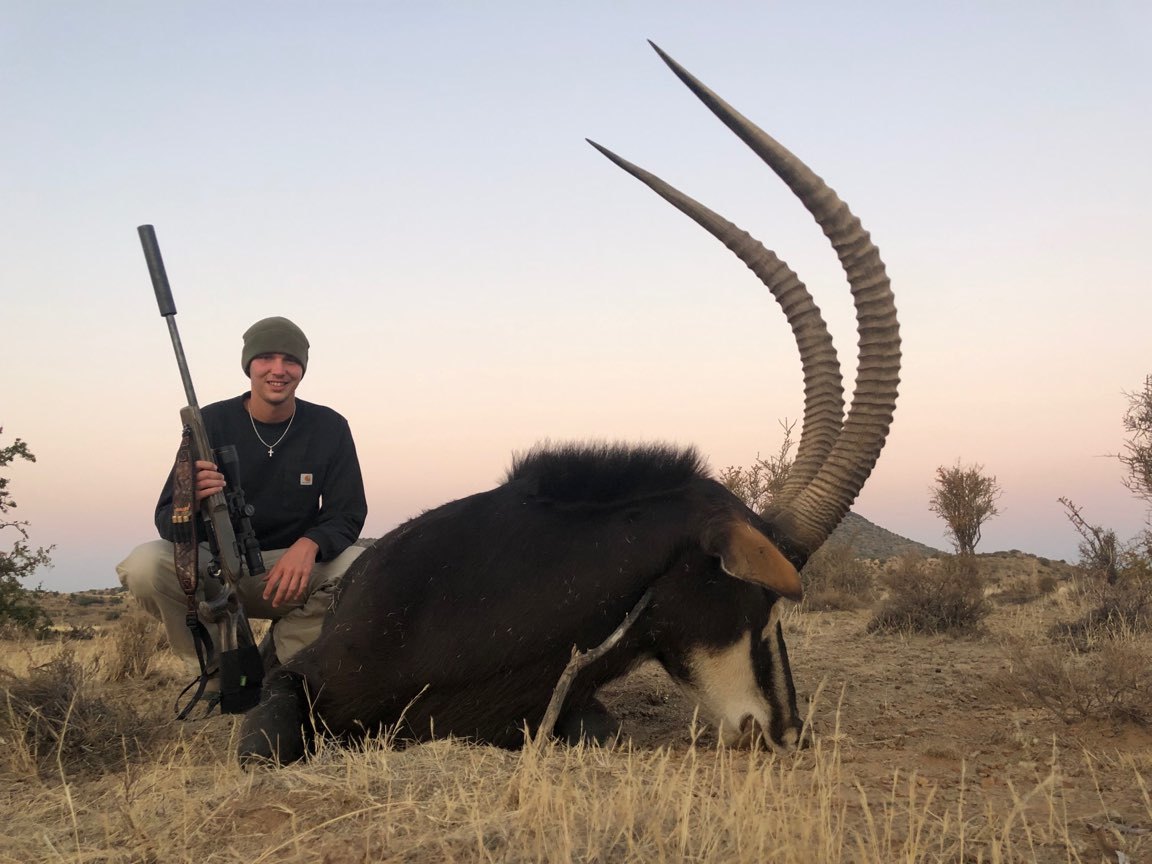 Trace Greene/Andri Fox, Golden Wildebeest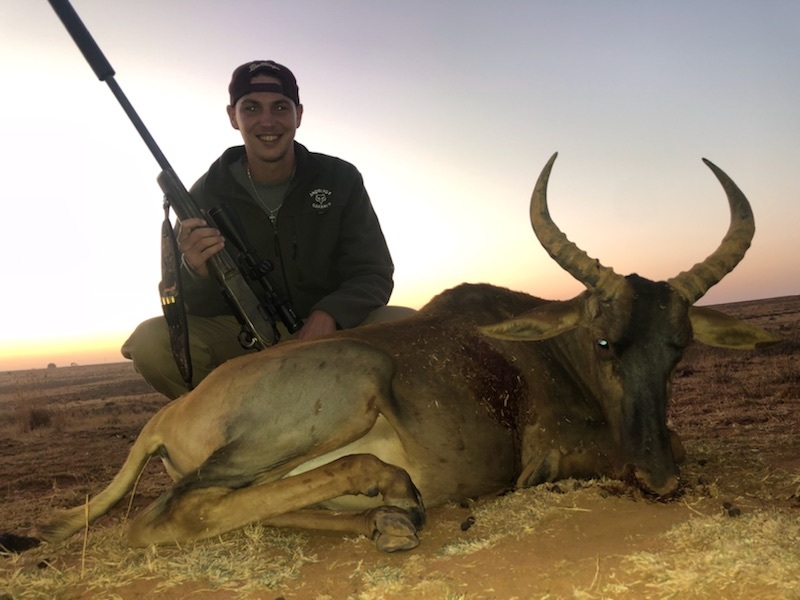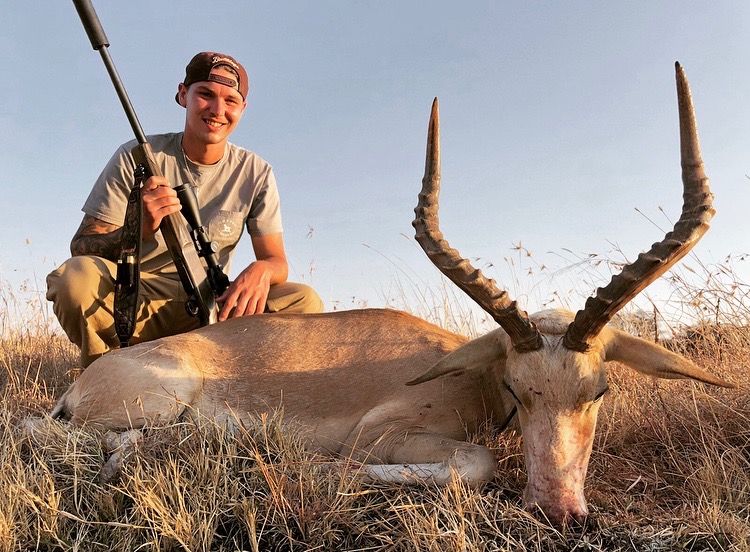 Trace Greene White Flank Impala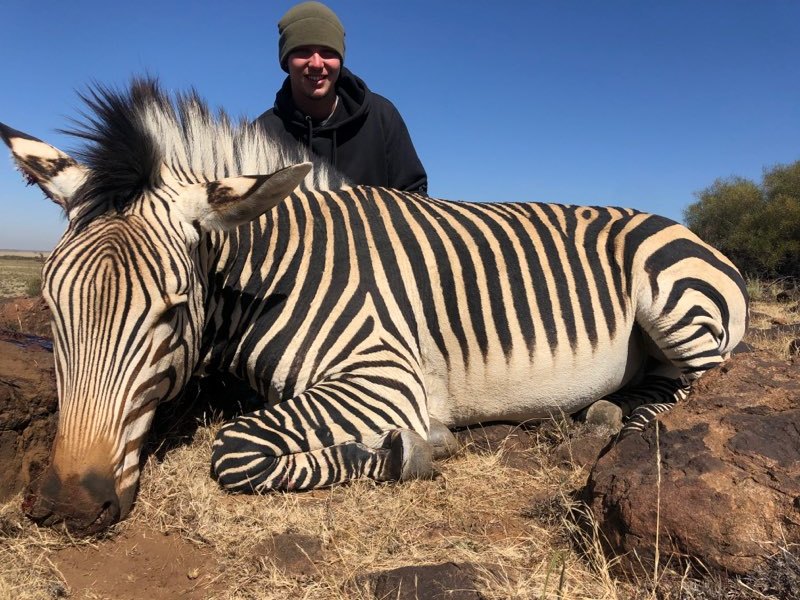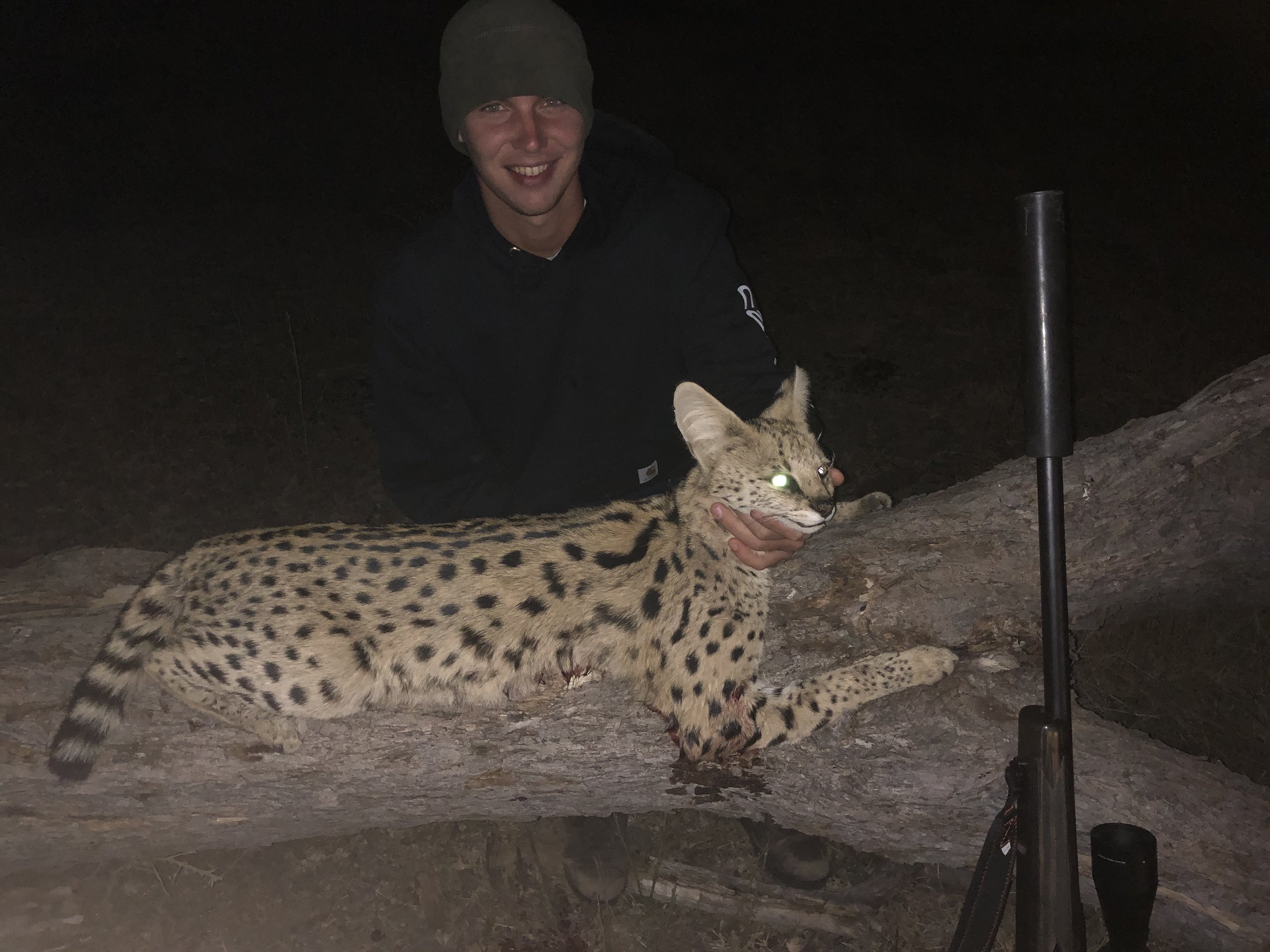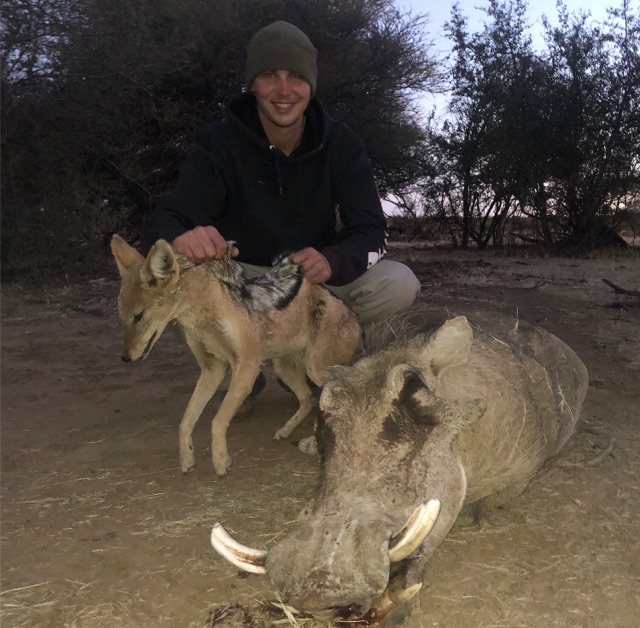 Trace Greene Jackal & Warthog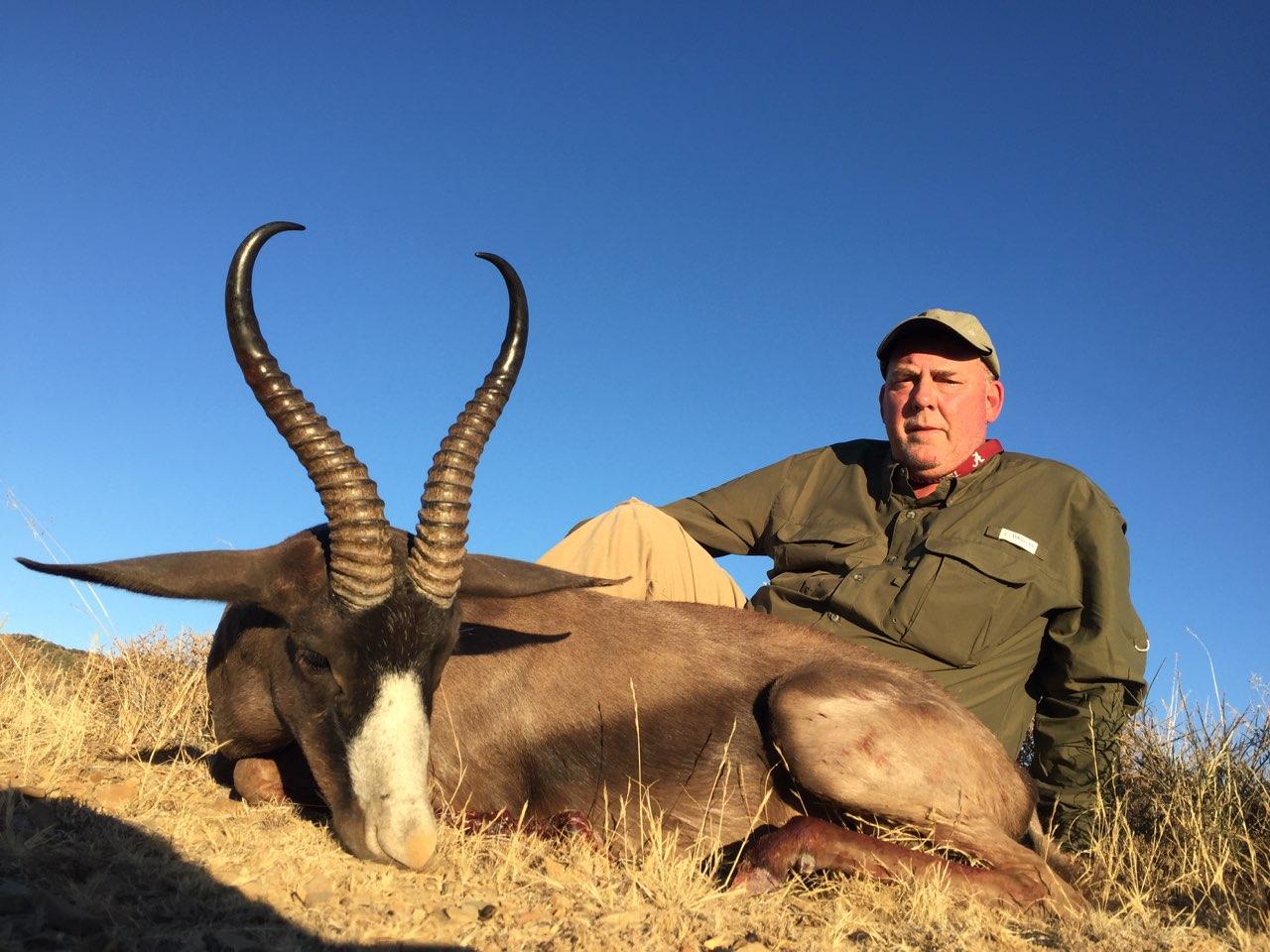 Kerry Hall Black Springbuck
Kerry Hall Black Wildebeest
Colby & Hannah Hamner Springhare
Colby Hamner Blue Wildebeest
Kerry Hall Mountain Reedbuck
Colby Hamner Mountain Reedbuck
Hannah Hamner S.African Grasshopper!
Nolan Trice Black Springbuck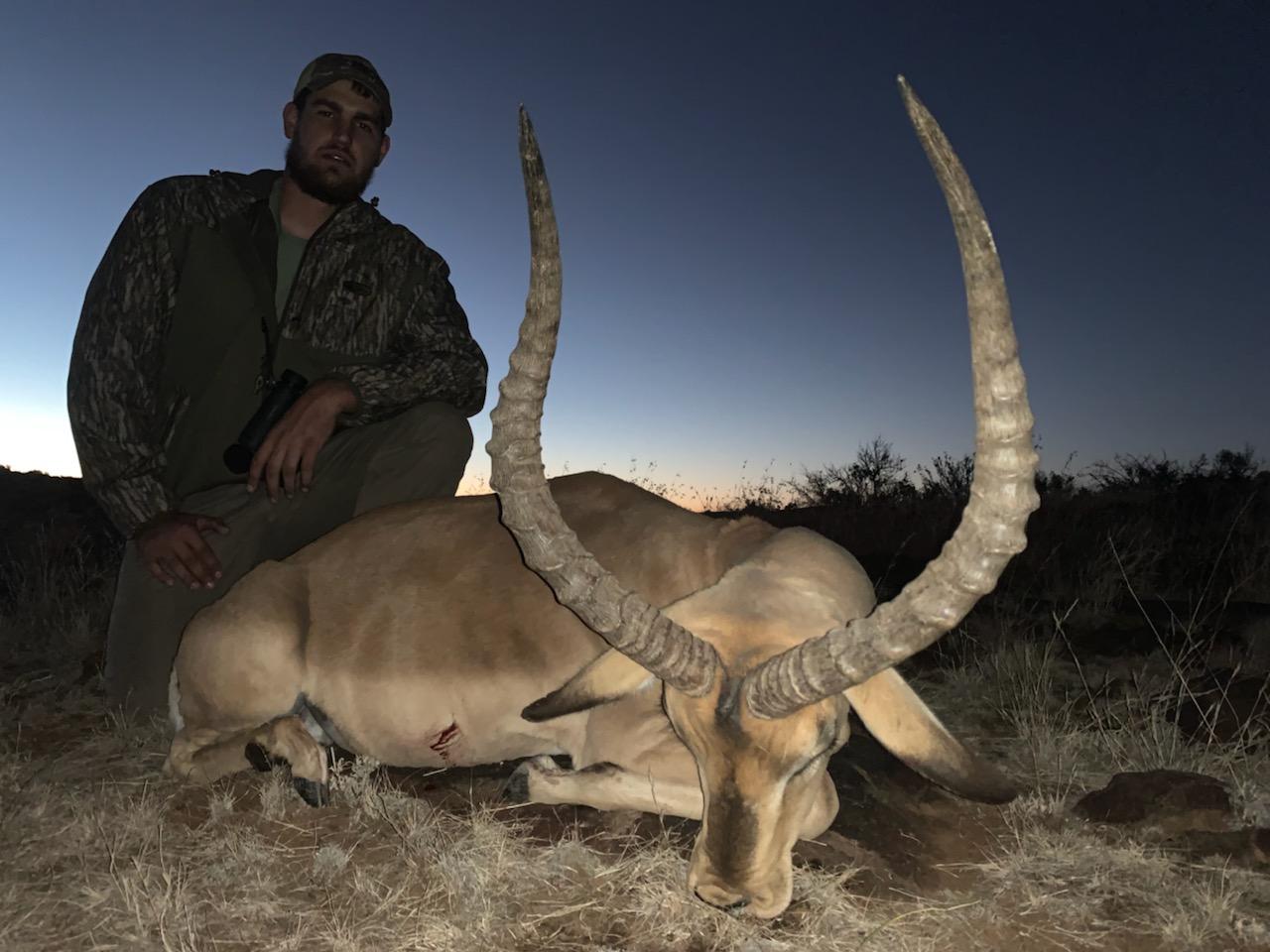 Hannah Hamner Common Springbuck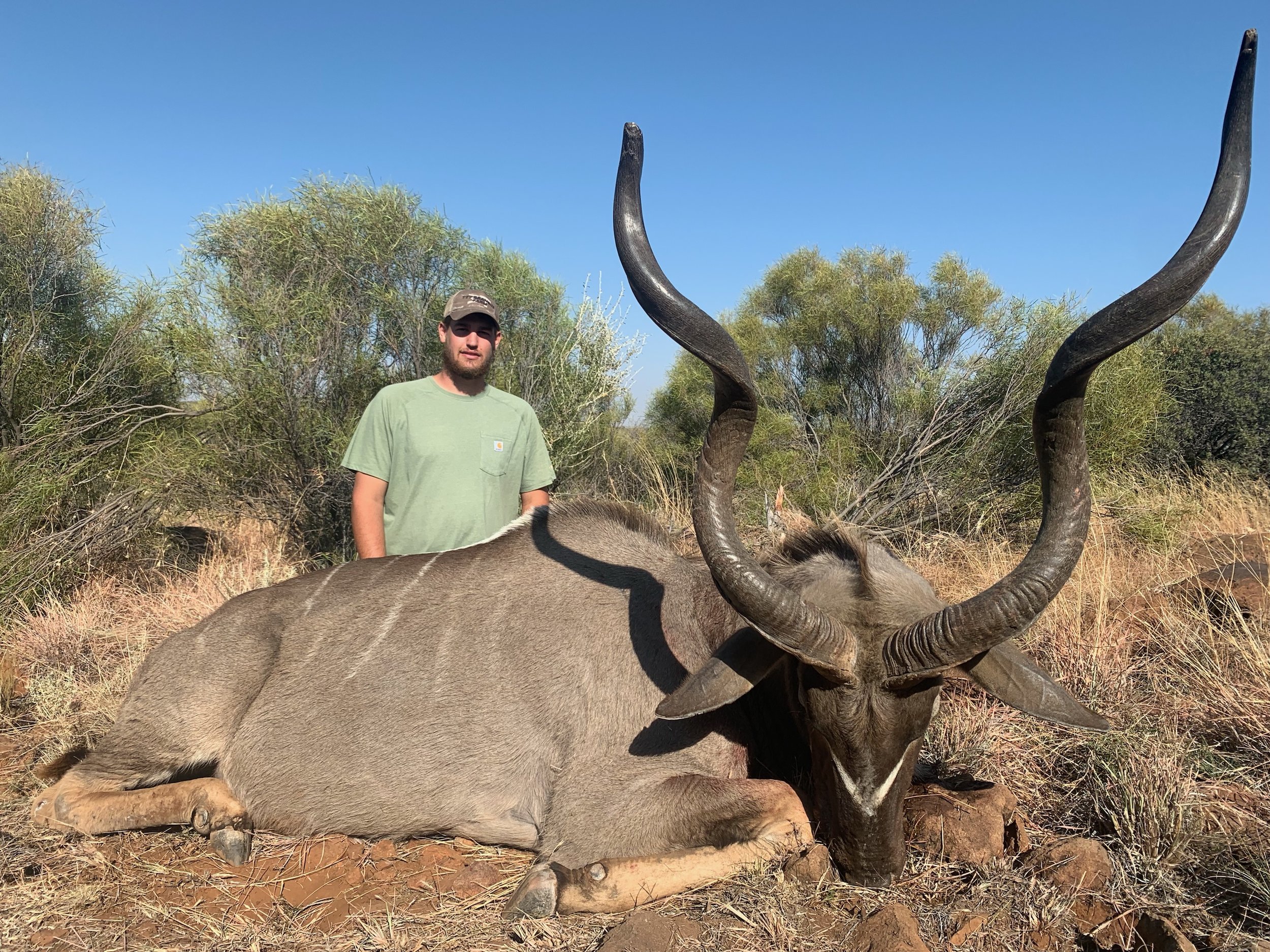 Nolan Trice Mountain Reedbuck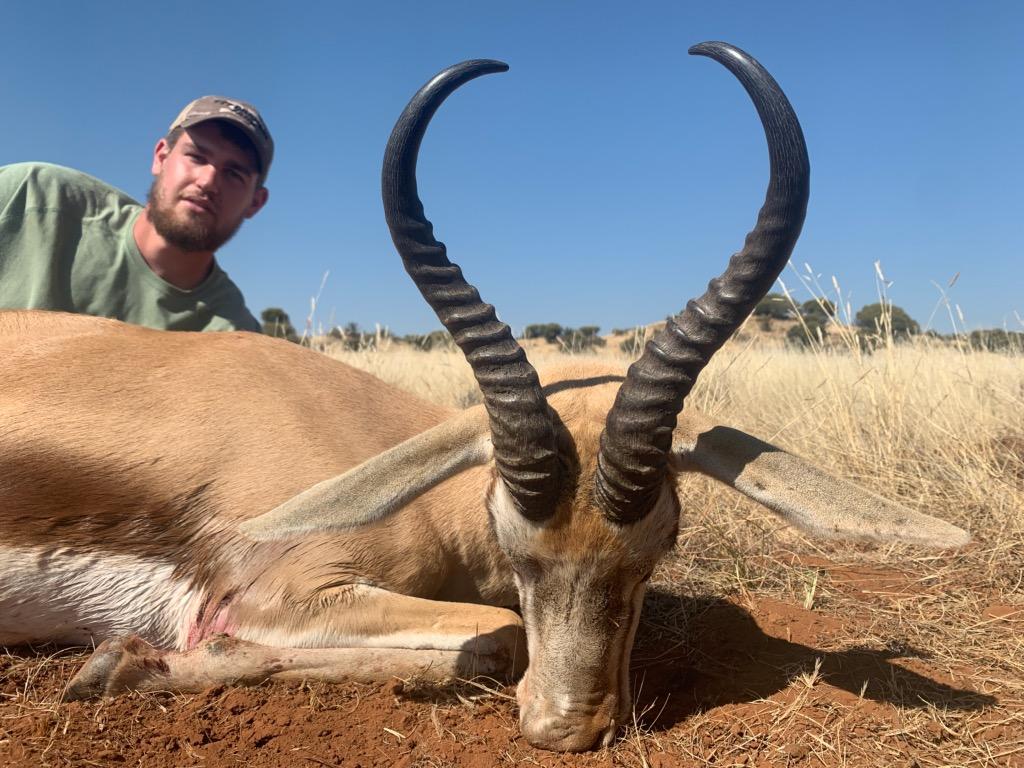 Nolan Trice Common Springbuck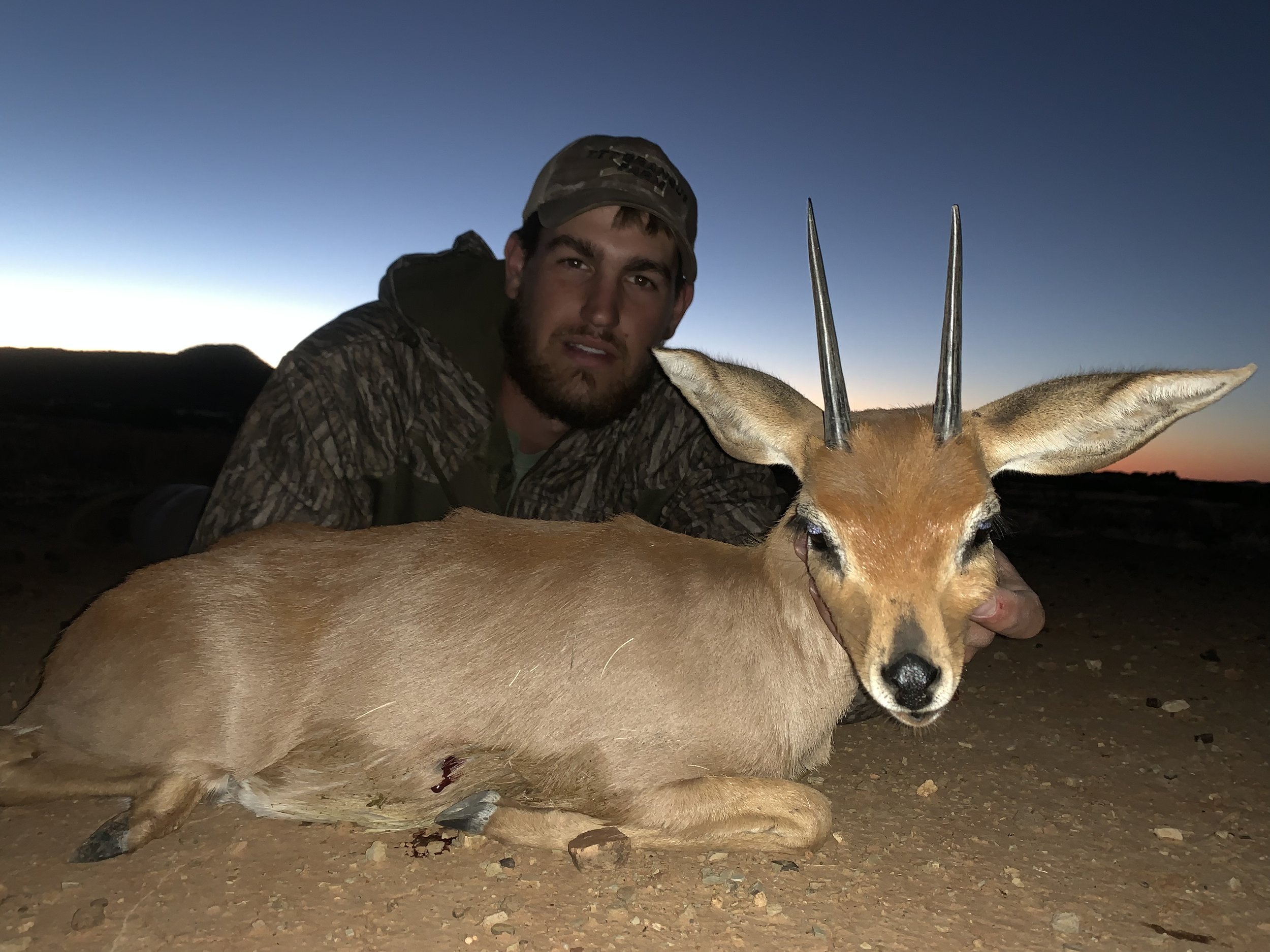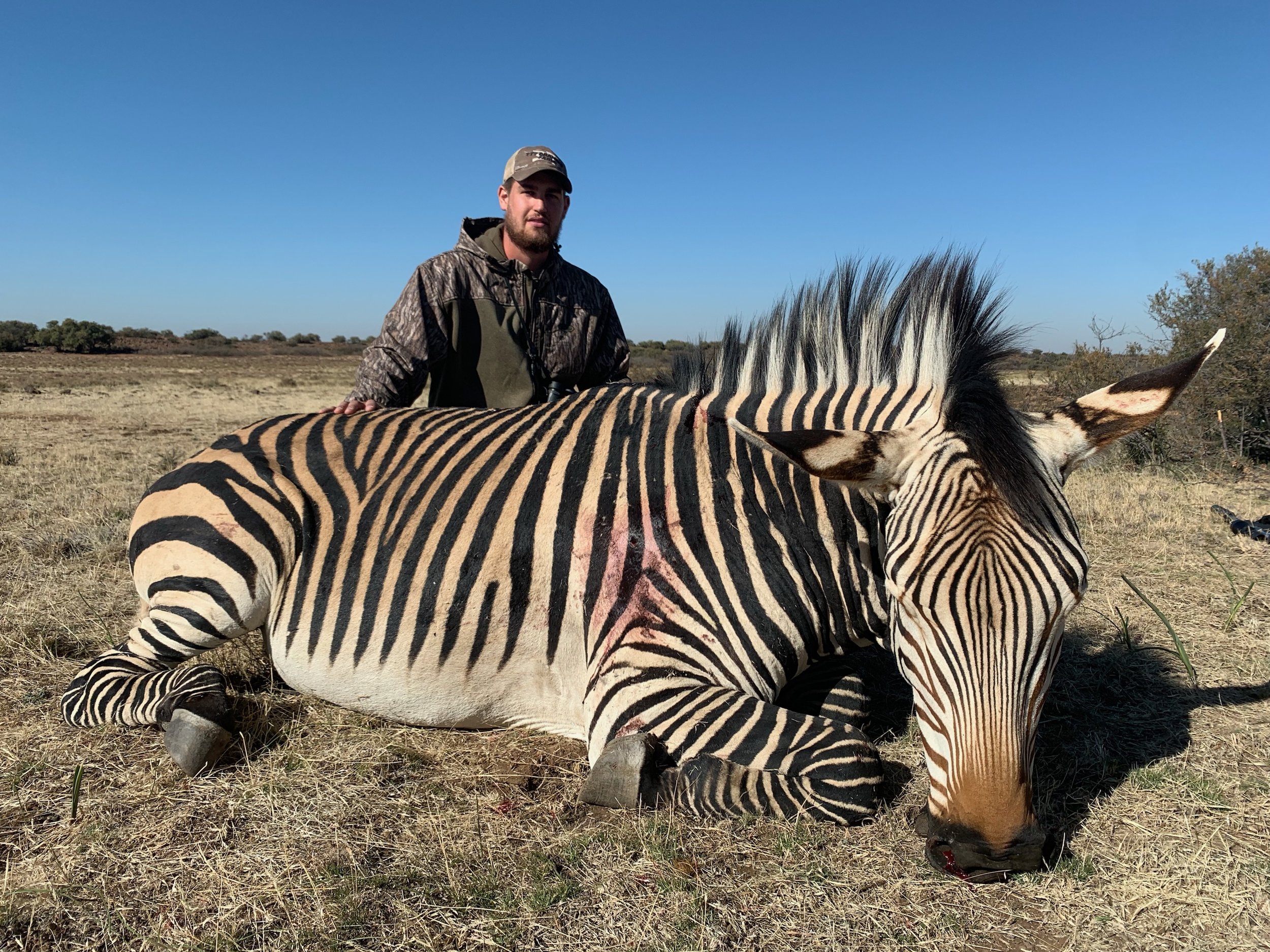 James Rogers Blue Wildebeest
Ashley Burton Black Springbuck
Arnold Burton Black Wildebeest
Arnold Burton Mountain Reedbuck
Arnold Burton meets Turtle
Arnold Burton Guinea Fowl
Danny Rhodes Blue Wildebeest
Danny Rhodes & Crew, Waterbuck
Danny Rhodes After-the-Hunt
Andrew Rhodes Mountain Reedbuck
Check out the slideshow of Keshun & Deshun Raybon's 2011 South Africa hunt in our Customer Gallery.